Adding gravel and dirt roads to your riding will open your cycling to a whole new world! Becoming comfortable with dynamic terrain breaks down any walls to new and glorious areas that pavement-only riding may have been preventing you from experiencing.
23.5 Miles/1,758ft Elevation
Low traffic, nice roads = one of our go to Routes
Some of our favorite roads
37.3 Miles/3,2082ft Elevation
We REALLY enjoyed this loop and think you will, too!
32.1 Miles/2,817ft Elevation
Lots of fun gravel!
74.3 Miles/5,924ft Elevation
Supinlick Ridge Road will not disappoint!
33.9 Miles/2,801ft Elevation
Tide Spring is a beautiful, secluded gravel road (one of our favorites)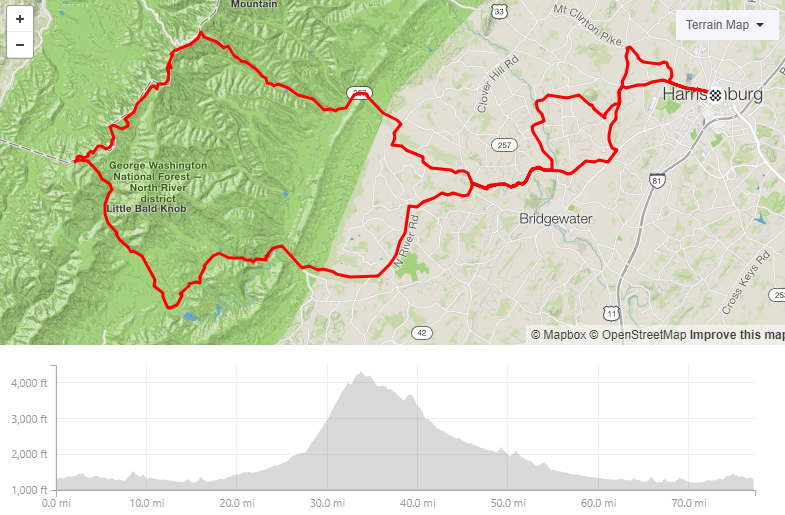 77.3 miles 6,224ft elevation
Inspired by one of the stages of Harrisonburg's best grassroots events, this ride has it all - pavement climb up Reddish, a ripping gravel descent, and gravel "TT" to Stokesville. Make sure you refuel at the Stokesville store! You'll be hungry for sure, especially with a decent amount of miles remaining to get back home! Oh, and bring plenty of flat repair stuff! :) -Kelly
56.3 Miles/3,353ft Elevation