Cross is Boss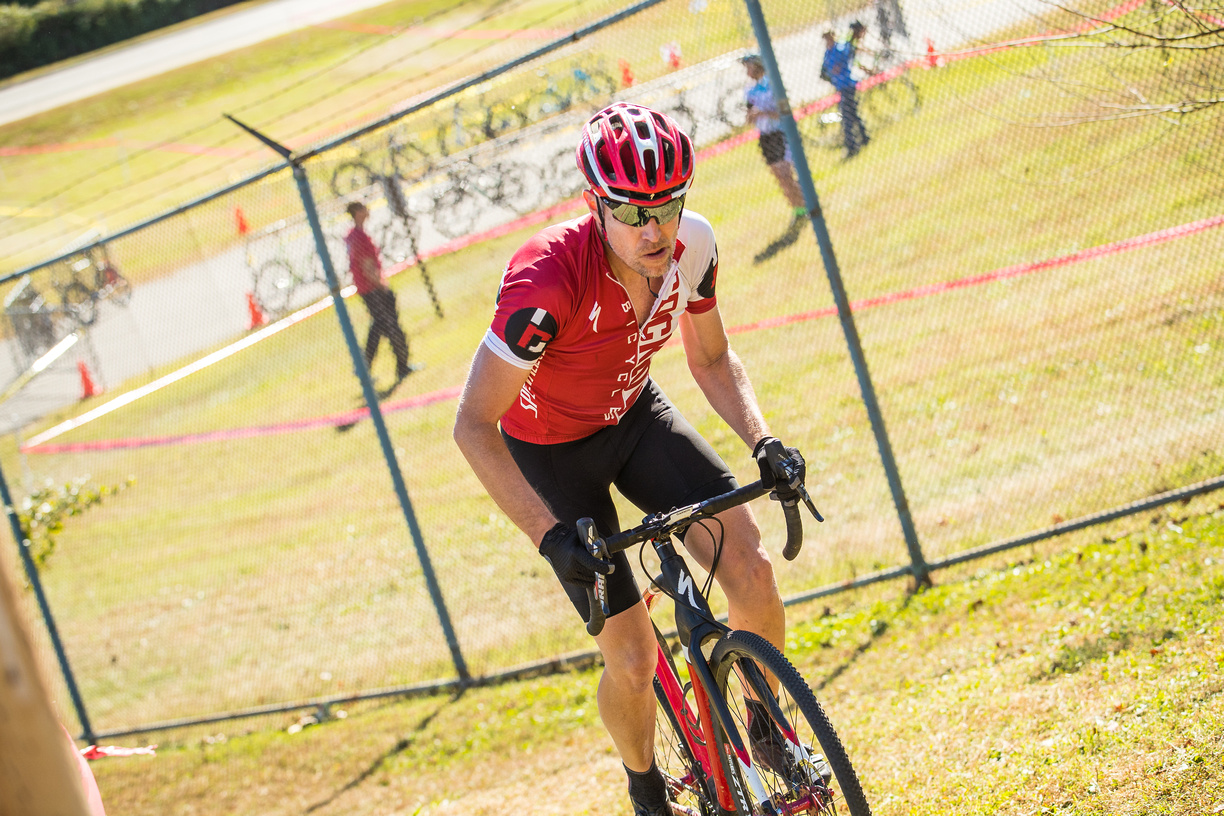 Ryan and I traveled to Richmond Sunday to race the VCU Cross race at City Stadium. I have raced VCU cross for several years and despite the non-typical venue, I have always enjoyed the race. Only cyclocross can re-purpose a historic football stadium into a fun course filled with concrete, gravel and grass.
After a week off to recover from a cold, I was not sure what to expect, but I had a good start and slotted in directly behind friend/rival Jimmy Deaton for a couple of laps. I took over for a few laps and Jimmy and I worked through lapped traffic and built up a good lead. My plan was to lead the final lap forcing Jimmy to come around me, but an untimely slide out had us swap positions heading into the final lap. It took a lot of effort to hang on, but we hit the finish stretch together with Jimmy leading. I was hoping to have the legs to contest the sprint, but with my heart rate pegged, I was not able to respond for the final sprint. All in all, I am happy for second and motivated to try again next week to finally make it on the top step this year.
No trip to City Stadium would be complete without the 3 block ride over to the heart of Carrytown. Carrytown is a very cool section of Richmond that is filled with dozens of great shops and restaurants. Ryan and I had a great gyro from Greek on Cary and spent some time checking out a fellow Specialized dealer, Carrytown Bicycles.
If cross racing looks like fun, stop in the shop ask us some questions. We would love to help get you to your first race.
Ken